There is no obligation or pressure on our patients to purchase hearing aids!
---
Your licensed dispensing audiologist will review and discuss your hearing evaluation results so you have a full understanding of your hearing. You will be well informed if your current hearing or decrease with your hearing is at the point of benefitting from the use of hearing devices and/or hearing aids are appropriate for the type of your particular hearing loss.
What to expect: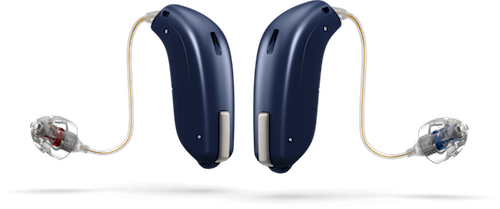 This is a relaxed educational visit to discuss the best hearing solution(s). At Roseville Diagnostic Hearing Center, we have hearing devices available using today's current technology, unlike big box stores where they have older generation hearing aids. Your audiologist will discuss state-of-the-art hearing devices. You will have the opportunity to hear and try out a hearing device during this office visit. You will be well informed in making decisions for your hearing.

Our hearing aid prices are competitive and we are the place for quality and value. You can either order the hearing devices during this visit or call our office when you are ready to proceed. We give our patients a 60-day trial with 100% full refund. We offer financing if you choose to purchase your hearing device(s). If you are unsure if you are ready for hearing aids, but would like to find out how they sound, we will offer you a two-week free trial without any obligation. This will give you the opportunity to test the hearing aids in your day to day activities.
---
Being knowledgeable about your hearing will assist you in making the best decisions for your hearing devices.