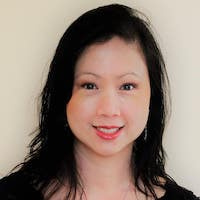 Latest posts by Roselynn Gamboa Young, Au.D., CCC-A
(see all)
Weather alerts and warnings of severe weather are usually presented through radio and television announcements, which can certainly be a challenge for people with hearing loss. The National Association of the Deaf has continued to advocate for these announcements, which are often also shared on social media, to be modified for the hard of hearing. This would include some sort of visual presentation including captioning and having the alerts done on television with sign language.
If you live in an area prone to severe weather, that's another reason if you have hearing loss you should get a hearing evaluation and a treatment plan from Roseville Diagnostic Hearing Center. We offer compassionate patient-centered care and treatment options. We are committed to helping you travel through life taking advantage of all the hearing solutions that technology now allows us to offer.
Severe Weather Alerts and the Hearing Impaired
Howard Rosenblum, chief executive officer for the National Association of the Deaf, says information regarding weather alerts and severe weather should always be broadcast simultaneously by voice and by visual alert. "To be fully accessible, any auditory information regarding emergencies and inclement weather should always be provided simultaneously with captioning and sign language," he said.
Weather alert radios as well as fire safety systems can be modified for people who are deaf or hard of hearing. They can vibrate or have a light alert for specific messages. Smart phones can also offer a variety of visual alerts including those from the Federal Communications Commission's Wireless Alerts System.
This system allows customers with smart phones or other compatible mobile devices to receive geographically-targeted text messages alerting them of threats in their area.
Authorized national, state or even local governments can send alerts regarding public safety emergencies and it isn't limited to weather – it could include a public safety threat or perhaps an evacuation alert due to a chemical spill.
"Phones are very important, especially during power and/or home internet outages," according to Norman Williams, a senior research engineer with Gallaudet University, a liberal arts college for the deaf and hard-of-hearing individuals. "They tend to continue working during the storms unless nearby cellular towers get damaged," he said.
While live streaming video on social media may seem to be a great way to keep people aware of weather or security dangers, it needs to be geared to the disabled, too.
Emergency Kit for the Hearing Impaired
The Vanderbilt Kennedy Center for Excellence in Developmental Disabilities has a comprehensive pamphlet with tips and resources regarding this topic. "During an emergency, planning for the communication needs of someone with a hearing loss might help reduce stress and also save a life," according to the pamphlet.
Six items suggested for the kit are:
A flashlight, if you need light to speech read or for a sign language interpreter
Pen and paper, if you need to write back and forth to someone during the emergency
Batteries for flashlights, hearing aids and cochlear implants
Communication cards, if sign language is used because these cards can help explain basic needs to first responders
Phone numbers for the hearing aid or cochlear implant company as well as sign interpreters and a sealed container that is big enough to protect your hearing aids/cochlear implants.
Preparing a Child with Hearing Loss for an Emergency
Parents of children who have hearing loss should talk with their children about how to ask for help if their hearing aids or cochlear implants fail or if they need a sign interpreter. Discussion is good and role playing is also helpful.Plan ahead and designate a family member with hearing or a neighbor who can contact the child via text, e-mail or a phone call. Children's hearing aids or cochlear implants should be insured on a home owner's insurance plan in case they are lost or destroyed.
If you or your child have a hearing dog, make sure to include the dog's medical information as well as some sort of dog food in your emergency kit.
Roseville Diagnostic Hearing Center
Severe weather and disasters are stressful for everyone, but especially for those who have communication difficulties. If your hearing aids are battery operated, make sure to get extra batteries from Roseville Diagnostic Hearing Center. And, remember, we can clean and make minor repairs to your hearing aids if needed.