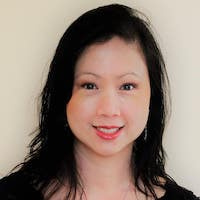 Latest posts by Roselynn Gamboa Young, Au.D., CCC-A
(see all)
The American Speech-Language-Hearing Association has designated May as Better Hearing and Speech Month and the theme this year is "Communication Across the Lifespan." At Roseville Diagnostic Hearing Center, we're committed to hearing healthcare all year round and we're committed to helping you enjoy the sounds of your life. It is vital to recognize hearing loss, in adults and infants, since early treatment and intervention can combat the serious impacts of untreated hearing loss.
Hearing Loss in the U.S.
For each 1,000 children born,  two out of every three detectable hearing loss in one or both ears; almost  15% of children between 6 and 19 years old have hearing loss in one or both ears and, about 15% of adults in America, or about 37.5 million people, 18 years  and older, report hearing difficulties.
Most newborns undergo hearing screening, but even those infants that have hearing issues noted on their charts don't get the proper follow-up care.
Adults, either because of vanity or thinking they should just live with hearing loss because they believe it's a natural part of aging, fail to get themselves proper care. Only one in seven, that's 14% of adults over the age of 50 with hearing loss, get and use a hearing aid. As far as it being a natural part of aging, so is some loss of vision and you don't skip getting glasses or contacts, do you?
Recognize the Signs
In children some signs of hearing loss include: lack of attention to sound and noise, no response when name is called, can't follow simple directions, has delays in speech and language development, pulls, scratches or digs in ears, poor academic development and social interaction skills.
In adults the signs of hearing loss include: buzzing or ringing in the ears, failure to respond to spoken words, muffled hearing, failure to follow a conversation or respond appropriately, social isolation and depression.
Hearing Loss Issues
For children, hearing loss limits their exposure to language and they fail to develop good communication skills and language awareness. This puts them in "catch-up" mode for the rest of their lives. It takes longer to match the advancements their peers make in the areas of academic, personal and social development. It has a potential cascading affect on mental and physical health as well as career choices and advancement.
Untreated hearing loss for adults can lead to hypertension, sleeping disorders, diabetes, propensity for falls, depression and early on-set dementia. It can fracture relationships and one study in England showed untreated hearing loss impacted a hearing partner so much in a number of cases it led to divorce.
A well-publicized blog by an American writer chronicled the effects of her husband's untreated hearing loss chronicled on their relationship. She wrote it became difficult to communicate and their "conversations" became a shouted series of nouns like "dinner?" "television?" "bedtime?" She said he struggled at restaurants because of the background noise and one of their favorite activities, trying new restaurants, stopped. They went to parties separately because it was exhausting for him to try and follow a conversation, he would just leave early.
Benefits with Hearing Loss Treatment
A large survey done by the National Council on Again shows that adults who use hearing aids report significant improvements in many areas of their lives including relationships at home and work, mental health, sense of safety, social life and overall quality of life.
At Roseville Diagnostic Hearing Center, we keep abreast of the technological advancements in the audiology field. We can help you find and use the correct model of hearing devices that fit with your lifestyle and expectations. You can try out different models and we will take care of cleaning and follow-up care for the life of the hearing devices you chose.
Visit Us at Roseville Diagnostic Hearing Center
It's a fascinating world of sound out there and you don't want to miss a thing.  Don't you want to hear your grandchildren's voices, birds chirping, a whispered "I love you" from your partner? Call Roseville Diagnostic Hearing Center today and schedule that appointment.