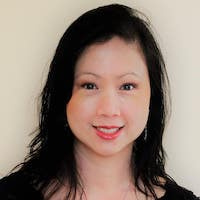 Latest posts by Roselynn Gamboa Young, Au.D., CCC-A
(see all)
Living with untreated hearing loss is one of the worst decisions you can make for your overall health and wellbeing, as well as your hearing health. Being able to hear repairs communication, safeguards your job, keeps you safe, and gives you new levels of confidence you didn't think would ever be possible.
Better Speech and Hearing Month
May is Better Speech and Hearing Month, a perfect time to talk about your hearing health. Every year, the American Speech and Hearing Association (ASHA) sets aside an entire month to raise awareness of communication disorders, such as speech and language disorders and hearing loss. They work tirelessly to reduce the stigma around these disorders and encourage people to seek treatment. They also provide valuable information about audiologists, speech pathologists, and other specialists who can help you live life to the fullest. The theme for 2018 is Communication for All, and you can visit  http://www.asha.org/bhsm/ for more information.
Hearing Aids and Communication
If you're struggling to hear, you know that communication can be extremely difficult. Even in the quiet of your own living room, you strain to hear, and miss a lot of what's being said, even if the person repeats themselves a few times. Hearing aids can change all of that. With hearing devices, you'll be able to hear every sound clearly, whether you're at home, in the park, or in a noisy restaurant downtown. Not only will you be able to invest time into your close relationships and maintain your social support networks, you'll feel more independent, and be confident in making new connections.
Hearing at Work
Hearing loss doesn't just affect relationships. Those who live with untreated hearing loss jeopardize their jobs and their financial security. Studies have shown that employees with hearing loss are often overlooked for promotion, earn lower wages, and are fired more often than their hearing peers. One study found that those with severe hearing loss earned as much as $15,000 less per year than those with mild hearing loss! If you have hearing loss, you may not be able to communicate effectively at work, or get the job done.
Does your brain hurt after a long day at work? With hearing loss, you will have trouble focusing or concentrating on tasks, and even simple tasks will take longer to complete. Hearing aids reduce listening effort, help you concentrate, communicate, and be the team player that will get you the promotion you've been waiting for.
Hearing Aids Keep You Safe
There are many safety hazards that accompany hearing loss. Have you ever gone for a walk while listening to music with your earbuds and almost stepped out in front of a speeding car? With hearing loss, you're less likely to hear the dangers in your environment, such as traffic, emergency vehicles, or honking. Whether walking or driving in your neighborhood, you risk your own safety and that of the people around you. Those with hearing loss are also more prone to slips and falls, since the equilibrium and balance systems depend of the ear for information about the environment around you.
Susan's Story
Susan Davis is always happy to share her success story when to comes to hearing health. At first, she didn't think hearing aids would make a big difference in her life. Before getting hearing aids, she'd been feeling distant from her family and friends, and hadn't been leaving the house as often. She was nervous about driving, and she'd had a fall recently that left her hip bruised and painful.
She remembers her first day with hearing aids like it was yesterday. "From one minute to the next, I could hear so clearly, like I was waking up from a dream!" Susan said. Walking through the park in her neighborhood she could hear so many sounds she didn't even know she was missing. Over the next few weeks her relationships improved, she could talk on the phone easily, and she felt closer to her children than she had in years. At work, she was able to get things done, and even her coworkers noticed her improved energy levels. She also felt more confident driving, and now she meets her friends for coffee every week.
Visit Us at Roseville Diagnostic Hearing Center