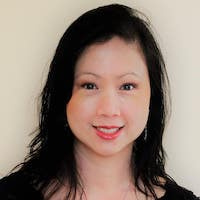 Latest posts by Roselynn Gamboa Young, Au.D., CCC-A
(see all)
Happy New Year! The beginning of the year is a time when it feels like anything is possible. We see gyms packed with people exercising, grocery stores full of people buying healthy food, and books flying off the shelves of bookstores and libraries. This optimism for a better life is a powerful force in our collective well being, and we share the sense that humanity can improve when each individual takes a small step toward positive change.
Fast forward to February when many of us have come face-to-face with the struggle to maintain a New Year's resolution. The weather might have taken a turn for the worse, and we are stuck indoors looking in the mirror for inspiration to keep pursuing our goals. What can you do to make it possible to achieve your resolutions in 2020? The following are some simple tips to help make positive life changes that can last.
Focus On Habits Rather Than Willpower
Although willpower is responsible for some incredible feats of humankind, it is seldom alone in transforming a life. Simply deciding to make a change when the clock turns from 11:59 PM in 2019 to 12:00 AM 2020 is seldom enough to make that change last through the year and beyond. We human beings are creatures of habit, and it is remarkable how many of our actions are completed without even thinking about it. The truest habits are like breathing or blinking our eyes; we don't have to exert any effort to make them happen. If you are seeking a life change in 2020, take the steps to turn it into a habit rather than a struggle. Once you have a new habit in place, you won't even think about completing this healthy life behavior.
Reward Your Successes
Positive reinforcement is a powerful tool to make a transformation. Like the child who wants to get a gold star sticker for completing her homework, the simplest reward can create the motivation we need to get things done. If you are building a habit, keep track of how many times you succeed in completing the task. Once you have done so a few times, give yourself a little reward. Perhaps the next time you waver in your commitment to the resolution, the idea of that small treat will be enough to keep you going.
Don't Shoot for 100%
One of the most common roadblocks to life transformation is the inclination to throw in the towel when we don't succeed with a perfect record. If you tell yourself you will avoid junk food completely from the first day of 2020 onward, inevitably the day will come when junk food wins the battle of wills. After you enjoy that greasy slice of pizza, don't throw in the towel on your goals! The next day is another opportunity to work toward your resolution, just the same as January 1st. And, perhaps that slice of pizza would better serve as a reward for the many days you succeeded in healthy eating!
The Resolution You Can Keep
When it comes to New Year's resolutions, it is important to set goals that you can keep. If you think back to 2019, can you recall instances when hearing was difficult? Perhaps you struggled to make out words in a conversation or became annoyed by the surrounding noise of a restaurant. You might have even pretended to understand something someone said in order to avoid the embarrassment or frustration of admitting you couldn't hear what was said.
If any of these experiences reminds you of last year, now is the time to take a step toward better hearing. Making the resolution to schedule a hearing exam doesn't require willpower or a newly formed habit, and you don't have to worry about less than 100% success. The rewards of better hearing are promised to all who take that first step of scheduling a hearing exam.
Roseville Diagnostic Hearing Center
By simply making the call or email to Roseville Diagnostic Hearing Center, you are embarking on the road toward better communication, peace of mind, and enjoyment of the many sonic pleasures life has to offer. Rather than feeling bogged down by the other resolutions that feel like a struggle, take the opportunity now to pursue one you can keep!