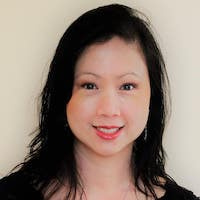 Latest posts by Roselynn Gamboa Young, Au.D., CCC-A
(see all)
Amid the hustle and bustle of the holiday season, there are wonderful family events with great things to hear. At Roseville Diagnostic Hearing Center, we want to make sure you keep connected to the sounds of the holidays you may have been missing. If you've been struggling with hearing loss, do not hesitate to contact us for a consultation. The holiday season is a great opportunity to connect and re-connect with family and friends, and you may enjoy some of the excellent events that we've selected.
Elf the Musical Jr.
Dec. 8 and 15
Roseville Theatre Arts Academy
Buddy, an orphan, decides to sneak into Santa's bag of toys and he's taken to the North Pole. Raised as an elf, it becomes painfully clear because of his size and terrible toy making abilities, he's actually a human. Santa lets Buddy go to New York to find his family and as he does, he also helps them, and the city re-discover the joy of Christmas.
If Your Goat Faints, Can You Still Get Eggnog?
Dec. 13 and 14
Roseville Theatre Arts Academy
Sibling rivalry, a threatened Feta Festival and fainting goats that stop fainting – what's not to like? An investigation into the fainting dilemma and the rally for the festival brings home the points to be true to yourself and working together to solve a problem – with a little Christmas spirit thrown in.
The Nutcracker
Dec. 14 – 23
Community Center Theater, Sacramento
Sacramento Ballet's new take on a Christmas tradition is choreographed by Amy Seiwert. Maria is the heroine for our times and she travels with the Nutcracker Prince through the Land of Snow to get to the Kingdom of Sweet. The Sacramento Philharmonic is featured at select performances.
Big Band Christmas
Dec. 18 and 19
Harris Center for the Arts, Folsom
Join us for a spectacular selection of holiday hits from the 1930s, 40s and 50s featuring the smooth and memorable music of Bing Crosby, Andy Williams, Frank Sinatra, Rosemary Clooney, Nat King Cole and the Andrews sisters. Gary Vecchiarelli Productions of Las Vegas presents 17 swinging musicians on stage playing popular holiday Big Band selections. Special guests are The Satin Dolls.
A Master Singers Christmas
Dec. 20
Harris Center for the Arts, Folsom
The area's most accomplished choral ensemble, the Sacramento Master Singers, presents "A Master Singers Christmas." Conductor Ralph Hughes has gathered Christmas carol selections from throughout the globe to surprise and mesmerize audiences with traditional as well as new carols. The opening candlelight processional will feature Eric Whitacre's "Lux Arumque."
Winter Holiday Ice Skating
Dec. 21
Skatetown Ice Arena, Roseville
Skatetown town's outdoor rink, which is open from Nov. 18 to Jan. 21, turns into a charming winter wonderland with twinkling lights professional timed to seasonal music along with seasonal decorations. You also have the option to skate indoors if you prefer!
An Irish Christmas 2018
Dec. 22 and 23
Harris Center for the Arts, Folsom
'Tis the season – here and in Ireland. Take a trip through the season in Ireland with superb dancing, singing and authentic, traditional Irish music celebrating the international spirit of Christmas. An Irish Christmas was a hit last year and this year it returns with a truly spectacular cast including Riverdance principal dancer Caterina Coyne and The Chieftains' principal dancer from the Celtic Fyre production, Connor Reider.
A Christmas Carol
Dec. 1 – 23
Sacramento Theatre Co., Sacramento
This adaptation of the classic Dickens story is done by local artists Richard Hellesen and David de Berry. Greedy, penny-pinching Scrooge is forced to contemplate his terrible life and what he will become when he's visited by three ghosts to hammer that message home.
Drumline Live Holiday Spectacular
Dec. 24
Harris Center for the Arts, Folsom
Energy, style and drums! Drumline Live returns to Stage One combining Gospel, jazz, soul, Motown and the Nutcracker Suite. Add a marching band, more than 30 talented musicians and vocalist, and the spectacular lighting and costuming is just icing on the top for a great holiday option.
Visit us at Roseville Diagnostic Hearing Center
From our staff to your family and friends, we wish you the most joyous of holidays and happiest of New Year's. Remember to stop and absorb all of the memories – the sights, smells and sounds! If you've been struggling with hearing loss, give yourself the gift of better hearing this season and schedule a consultation with us at Roseville Diagnostic Hearing Center.